OUR THERAPIES
TO SUPPORT YOU
EMDR
(EYE MOVEMENT DESENSITIZATION AND REPROCESSING)
EMDR is an integrative psychotherapy approach that has been extensively researched and proven effective for resolving traumatic life events. The goal of EMDR Therapy is to process distressing memories, thereby allowing us to move into the future with healthy adaptive coping skills, no longer defined by the legacy of the past. EMDR changes the way the brain processes information and experiences, leading to profound and lasting change. Following EMDR treatment we can still recall past events, but they are no longer disturbing or upsetting. EMDR enables trauma to be remembered rather than re-lived.
CBT
(Cognitive Behavioural Therapy)
CBT is an is an evidence-based effective treatment that focuses on how ones' thinking affects their mood and behaviour. CBT aims to help you identify and challenge unhelpful thoughts and to learn practical self-help strategies. These strategies are designed to bring about immediate positive changes in your quality of life. CBT can be good for anyone who needs support to challenge unhelpful thoughts that are preventing them from reaching their goals or living the life they want to live. CBT aims to show you how your thinking affects your mood. It teaches you to think in a less negative way about yourself and your life. It is based on the understanding that thinking negatively is a habit that, like any other habit, can be broken.
ACT
(Acceptance and Commitment Therapy)
ACT is action – oriented approach to psychotherapy aimed at helping us to live mindfully in the present moment and take action that is guided by our personal values. The theory behind ACT is based on the premise that suffering, and pain is an inevitable and normal part of the human condition, but that it need not stop us from having a fulfilling life; that it is not only ineffective, but often counterproductive, to try to avoid, repress or control painful emotions or psychological experiences, because suppression of these feelings ultimately leads to more distress and unhealthy ways to cope. ACT teaches a range of skills to assist us to cope more effectively to handle painful thoughts and feelings, so they have much less impact and influence on our lives. Then you can make a commitment to stop fighting your past and your emotions and, instead, start practicing more confident and optimistic behaviour, based on your personal values and goals to have a more fulfilling life.
Mindfulness
Mindfulness is the psychological process of purposely bringing one's attention to experiences occurring in the present moment without judgment, which one can develop through the practice of meditation and through other training such as follow our breath, listening to the sounds around us or mindful walking. Mindfulness research demonstrates that regular mindfulness practice literally changes the human brain. With all responsibilities an average person has to take on today, it can be easy to become overwhelmed. Making a point to be more mindful of what you are doing can help eliminate these stressors, so you are less likely to need to deal with these issues later. It provides a higher quality of life. It brings about positive changes in cognitive and neurobiological functioning. Mindfulness also transforms the way people look at themselves and the world. It influences the way they respond. This ensures that mindfulness helps with a wide variety of problems. It brings about positive changes in a lot of different conditions . Sometimes, it proves to be even superior to other methods of treatment of specific problems.
Couple and Family Therapy
The quality of our relationships determines the quality of our lives. We believe that human connection has transformative power in all aspects of our lives. Working from a variety of evidence – based treatment modalities; neuroscience, attachment theory, neuro – linguistic programming, and psychodrama working with relationships in modern times . We assist couples and families to move to conscious relationship where each person gains the skills to recognise their own role, reactivity levels and triggers when conflicts arise, as well as to become aware of their partner's thoughts and feelings to move from disharmony back to harmony. Also, restoring healthy interdependency while sustaining security and love and balancing the need for intimacy and desire.
Somatic Psychotherapy and Trauma Sensitive Yoga
Somatic psychotherapy is one of the best ways to help individuals suffering from psychological traumas cope, recover and live a normal life. The word somatic is derived from the Greek word "soma" which means living body. Somatic therapy is a holistic therapy that studies the relationship between the mind and body regarding psychological past. The theory behind somatic therapy is that trauma symptoms are the effects of instability of the ANS (autonomic nervous system). Past traumas disrupt the ANS. Trauma – sensitive yoga is a somatic therapeutic approach where you can learn and use in everyday life to calm your mind and regulate your physical responses and, thus, your emotions. You're able to learn to recognise and tolerate physical sensations and thereby regain a feeling of safety inside your bodies.
VOCAT Services
(Victims of Crime Assistance Tribunal)
We are qualified service providers that can offer psychological assessment, reports and counselling services for VOCAT applications. If you have been the victim of a violent crime, are the parent or a close family member of a victim of crime or have witnessed a violent crime you may be eligible for compensation. The Victims of Crime Assistance Tribunal awards compensation to victims who have suffered a physical and/or psychological injury as a result of a violent crime. Compensation may include Special Financial Assistance, payment of past and future counselling expenses, medical expenses, funeral expenses, loss of wages and safety related expenses. As the Tribunal also pays legal fees you are not required to pay for our assistance.
CALL US TODAY TO BOOK IN A SESSION
THERAPY TREATMENT
FOR ADULTS, COUPLES,
FAMILIES, ADOLESCENTS
& CHILDREN
…
Areas of Specialty include (but not limited to):
Anxiety.
Stress management.
Past or recent trauma.
Post-traumatic stress disorder.
Depression.
Phobias/fears.
Panic attacks.
Addictions & substance abuse.
Sleeping difficulties.
Relationship issues.
Work/career issues.
Grief & loss.
Chronic pain disorders.
Concerns regarding sexuality &/or intimacy.
Self-harm & suicidal thoughts.
Loss of life direction.
Mentally & Emotionally Drained.
Body Image Issues.
Loneliness.
FACE-TO-FACE COUNSELLING
(Short & long term)
ONLINE & TELEPHONE
COUNSELLING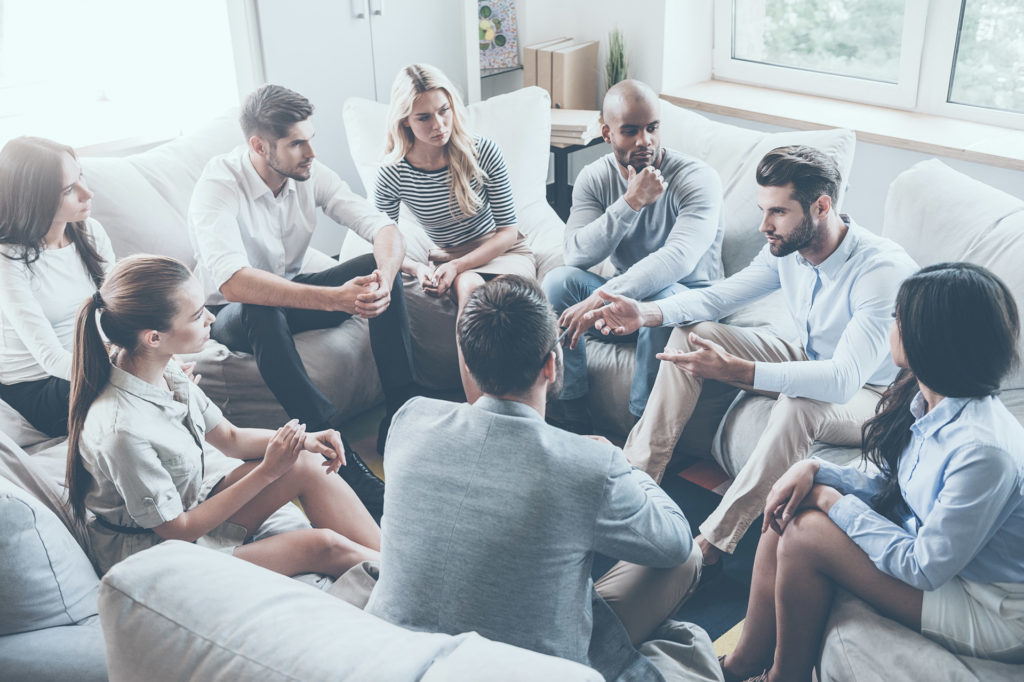 OUR CONSULTING SERVICES
…
We have extensive experience providing clinical supervision, psycho-educational workshops and facilitating therapeutic groups in a variety of settings including schools, social service agencies, hospitals, and the private sector.
We offer dynamic and informative programs on:
Emotion Coaching for Parents (Tuning in to Kids Program)
Healthy Relationships.

Mindfulness & Trauma Sensitive Yoga.

HOW TO BOOK OR
SEND A REFERRAL
OUR OFFICE
Suite 8C/12 Maroondah Hwy,
Ringwood VIC 3134
Services Available in other languages (Russian)
Some practitioners are registered with AASW, EMDRAA
©2020 PBWM Pty Ltd ACN 638 218 550